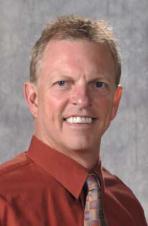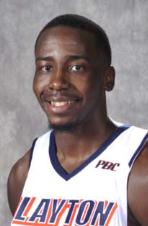 Campus Review
March 27, 2012
Editor:
John Shiffert
Writers:
Erin Fender
Ciji Fox
Lauren Graves
Layout:
Lauren Graves
Photography:
Erin Fender
Ciji Fox
Graphic Design: Lauren Graves
Dennis Cox Selected Russell Athletic/WBCA
Division II Southeast Region Coach of the Year
by Lee Wright, Sports Information
Williams Earns NABC Division II All-Southeast Region Honors
For the second straight year, Clayton
State's Dennis Cox was honored as the
Russell Athletic/WBCA Division II
Region 3 Coach of the Year.
Cox was one of eight Region Coach of
Year recipients this season at the Division
II level. The other seven are Southern
Connecticut State's Meghan Burke Brown
(Region 1), Edinboro's Stan Swank
(Region 2), Ashland's Sue Ramsey
(Region 4), Valdosta State's Kiley Hill
(Region 5), Pittsburg State's Lane Lord
(Region 6), Wayne State's Chris
Kielsmeier (Region 7) and Cal-San
Diego's Charity Elliott (Region 8).
Each of these region winners are now
finalists for the Division II National
Coach of the Year award. The winner will
be announced during the second annual
WBCAAwards Show on Monday, Apr. 2,
in Denver. This event is part of the WBCA
National Convention and is held in con-
junction with the NCAA Division I
kept the Laker women playing at a high
level this year. Clayton State finished 29-
4 overall and won its fifth Peach Belt
Conference regular season championship
in the last eight seasons. In addition, the
Lakers advanced to the Peach Belt
Conference Tournament championship
game and to the second round of the
NCAA Division II National Tournament.
Cox was honored as Peach Belt
Conference Coach of the Year for the third
time during this tenure at Clayton State. In
addition, he also accomplished two
tremendous coaching milestones this sea-
son. Clayton State's 85-47 victory over
Augusta State on Jan. 14 was Cox's 200th
victory at Clayton State, and the Lakers'
78-44 victory over Montevallo on Feb. 22
was the 500th of his collegiate coaching
With a record of 213-49 in eight seasons
at the Laker helm, Cox has an impressive
winning percentage of .814, making him
the third-winningest active head coach at
the Division II level. His overall colle-
giate coaching record is 504-187.
Clayton State's Teondre Williams has
been named to the Division II All-
Southeast Region team by the NABC
(National Association of Basketball
Williams was one of eight players select-
ed to the 10-member All-Southeast
Region team from the Peach Belt
Conference. He and Montevallo point
guard Antonie Davis were both selected
second team All-Region. Selected first
team from the Peach Belt was Georgia
College's Ryan Aquino, USC Aiken's
Sterling Council, Columbus State's Steve
Peterson, Montevallo's D.J. Rivera,
Francis Marion's Liki Turner and Peach
Belt Player of the Year Dwight Tolbert
Williams is the sixth Clayton State player
in program history to earn NABC
ranked fourth in the Peach Belt in scoring,
and has reached double-figures in scoring
in all but three games played this season.
Williams scored 20 or more points in 11
games, highlighted by a career-high 28
points against Limestone, plus 27 points
against Flagler and 26 points against West
Georgia. He also scored 24 points each
against Tennessee Temple, Edward Waters
and West Georgia and shot 76 percent from
the free throw line this season.
Sports