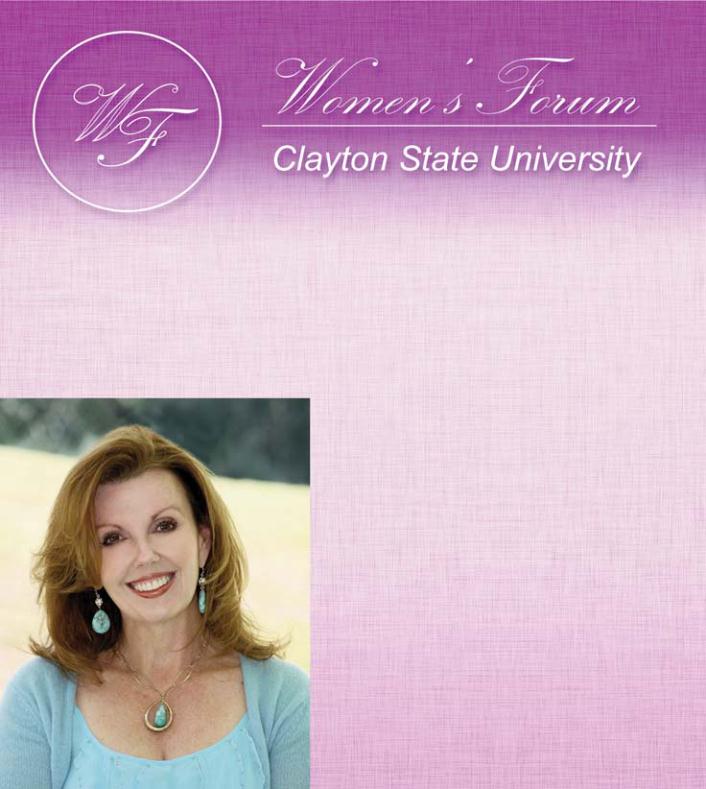 In addition, she set the Peach Belt
Conference career record for steals with
425 and recorded only the third triple-
double in the history of Peach Belt
Conference women's basketball. Woodard
also became the seventh player in the his-
tory of Laker women's basketball to
eclipse 1,000 career points.
Woodard finishes up her decorated Laker
career at or near the top of numerous sin-
gle-game, single-season and career cate-
gories at Clayton State. She holds the sin-
gle-game, single-season and career marks
for assists, single-season and career
records for steals and the single-season
and career marks for field goal attempts.
In addition, Woodard also set the career
records for blocked shots and games
played and finished second all-time at
Clayton State in scoring with 1,384 career
Chris, Greg, and Dr. (Brigitte) Byrd, made
"My experience with this magazine has
been fulfilling because it has given me a
chance to live my dreams," adds Greene.
"I can see my hard work come to fruition,
and celebrate my achievements with oth-
"I would have to say that working for the
Cygnet has been more fun than work,"
says Kirk. "I never knew an internship
could be this interesting! I was able to
work hand and hand with people who I
admire for different reasons. We all came
together and brought different elements to
the table. The chemistry we created was
dynamic! I loved this experience and rel-
ish in continuing the relationships with
"This script deals a lot with insecurities
we all have in our relationships with oth-
ers or ourselves," she says. "Some of us
are married or in a committed relationship
and are constantly trying to change our
partners. Some of us are single and won-
der `what's wrong with me? Why haven't
I found true love? I must not be enough, I
Matlock concludes by saying, "you
should expect to see a completely new
show each night carried by crazy energy
and so much fun! It should be a blast
from opening night to the final perform-
Prepare yourselves for fun, great music,
lots of laughs and possibly your own rela-
Clayton State
Records
Saturday Split at
Montevallo
The Clayton State women's tennis team
recorded a doubleheader split on Saturday
at Montevallo. The Lakers opened with an
impressive 9-0 victory over Montevallo in
Peach Belt Conference action, but
dropped an 8-1 decision to No. 1-ranked
BYU-Hawaii in the nightcap.
The split improves the Lakers, ranked No.
9 in Division II, to 5-7 overall and 4-2 in
the Peach Belt Conference.
Clayton State did not lose a single game in
doubles play against Montevallo. In singles,
the Lakers won each match in straight sets.
In fact, Charlotte Fabricius (No. 4) and
Alyze' Pagal (No. 6) both won their matches
without dropping a single game.
Clayton State's lone victory against BYU-
Hawaii came in singles. Marie Cercelletti
recorded a 6-3, 1-0 retired victory over
Clayton State plays next on Friday in non-
conference action at Erskine.
Women's Forum
Scholarship Luncheon
In Partnership with the
Clayton News Daily
Guest Speaker:
Ronda Rich
Author and Syndicated Columnist
Thursday, April 26
Noon – 1:30 p.m.
Harry S. Downs Center
Room 101
R.S.V.P. to Francine Mocniak at
francinemocniak@clayton.edu or
(678) 466-5426
For more information on our speaker,
visit www.rondarich.com.
Woodard, cont'd. from p. 1
Musical, cont'd. from p. 7
Cygnet, cont'd. from p. 7